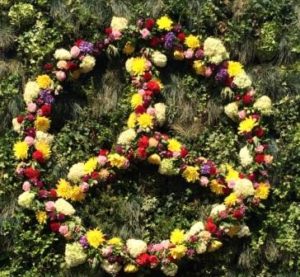 Part I
Hot days in October.
Successful sunshine on a bright day.
Red faces, cold feet.
Extremes stretching your body.
Lazing the day away,
waiting for summer to pass
and make way for peace
in all directions.
Inner and outer peace!
Part II
PEACE
ON EARTH
IN THE END
WE WAITED TOO LONG
ENOUGH
Part III
Balls instead of puppets.
Games instead of war.
Playing instead of fearing.
Together instead of apart.